In connection with the earthquake in Haiti, the LA-based tshirt line Kid Dangerous Grime Couture launched the "HELP HAITI" tees to support One Dome At A Time foundation. All the proceeds will go to the fund of the said foundation.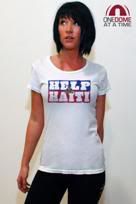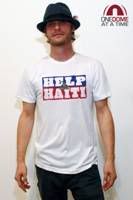 The shirts that are available for men and women come with Haitian coat of arms design. To buy one of the shirts, head on to:
http://www.kiddangerous.com/

Always remember that we cannot help everyone, but everyone can help someone. Share your blessings as you wear a "Help Haiti" shirt.