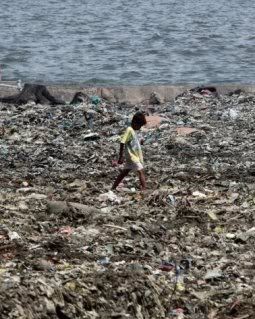 When I was young, my mother would told me that "there is money in trash" (may pera sa basura). But after reading an article about London's hot items from Manila's trash in Yahoo news, I can say that you cannot only find money in the trash but you can also have fashion items from it.
According to Yahoo news, there is a warehouse neat the Smokey Mountain dump here in the Philippines that employed slum-dwellers to turn trashes into fashion items. Aside from teddy bears that are made from cloth and other materials, the workers are creating purses and handbags from toothpaste tubes. Meanwhile, glossy magazines became colorful bracelets and necklaces.
Checkout the models wearing fashion accessories made from recycled magazines.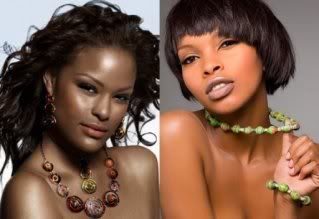 Jane Walker, founder of the Philippine Christian Foundation, said that the bags cost 100 pounds sterling (165 dollars) or more in London. She also added that 200 bags have been shipped to London and the foundation must turn down some orders because they can no longer meet the increasing demands. The foundation aims to produce shoes and slippers from discarded car tyres for an American firm.

I am so happy with this fashion news. With these products from our country, you can be fashionable with a good cause. You can look good and care for Mother Earth at the same time.

Source: Yahoo News
Photos: Google News